About Agnes Cottage
As the Host and Owner of Agnes Cottage, Wendy Gogel hopes to provide you with accommodation that fulfills your expectations.
To own a Bed & Breakfast has been a desire Wendy has had for many years. Her previous career as an Office Administration Manager has given her a strong sense of detail, something that she has tried to relate in the renovation of Agnes Cottage.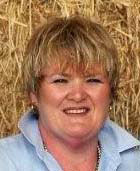 Wendy is a resident of the South East and has always enjoyed the tranquillity and relaxation of the seaside. She hopes your stay on the Limestone Coast has the same effects. Please take time to enjoy the local food and exquisite wines, seek out the attractions and aboard the history.
Wendy's wish is that you enjoy the ambiance of the circa 1940 cottage coupled with the modern comforts. She has endeavoured to create a warm, homely and comfortable stay for you whilst in the Limestone Coast.
May your visit and stay be special and hopefully your time at Agnes Cottage help create a memorable experience.